sharpening stone truing
I will cover the subject of sharpening stone truing or flattening a sharpening stone. I join out some tips to keep your sharpening stone for longer and have it maintained.
chose your truing options
You have bought yourself a sharpening stone and you are on a journey to learn to sharpen and maintain your knives as best as you can. Sharpening itself is a big subject. But what about sharpening stone maintenance and keeping the stone flat ? why the process of flattening ? simple answer is better surface contact of your knife and the sharpening stone when sharpening.
There are different options to keep you stone flat and choose the one that fits your needs. all types of flattening options should be done with with water soaked stones and adding water while grinding.
It can be a simple as using framing timber covered with a sheet of sandpaper about 120 grit will do. This is inexpensive and when the sheet is finished simply replace it with another one.
A more expensive option is a diamond lapping plate such as the ones from Atoma or DMT. https://www.dmtsharp.com/sharpeners/lapping.html
These products are machined to a high standard and will double up as a sharpening stone. Be mindful, the impregnated diamonds will wear out over time too.
As a professional user I have the Shapton truing stone that is as flat as an engineers table. https://shapton.co.jp/en/kubo/
It has the largest surface area and the stone is meant to be worked up and down and left, right and diagonally. grinding powder is provided with this so the truing stone does hardly wear.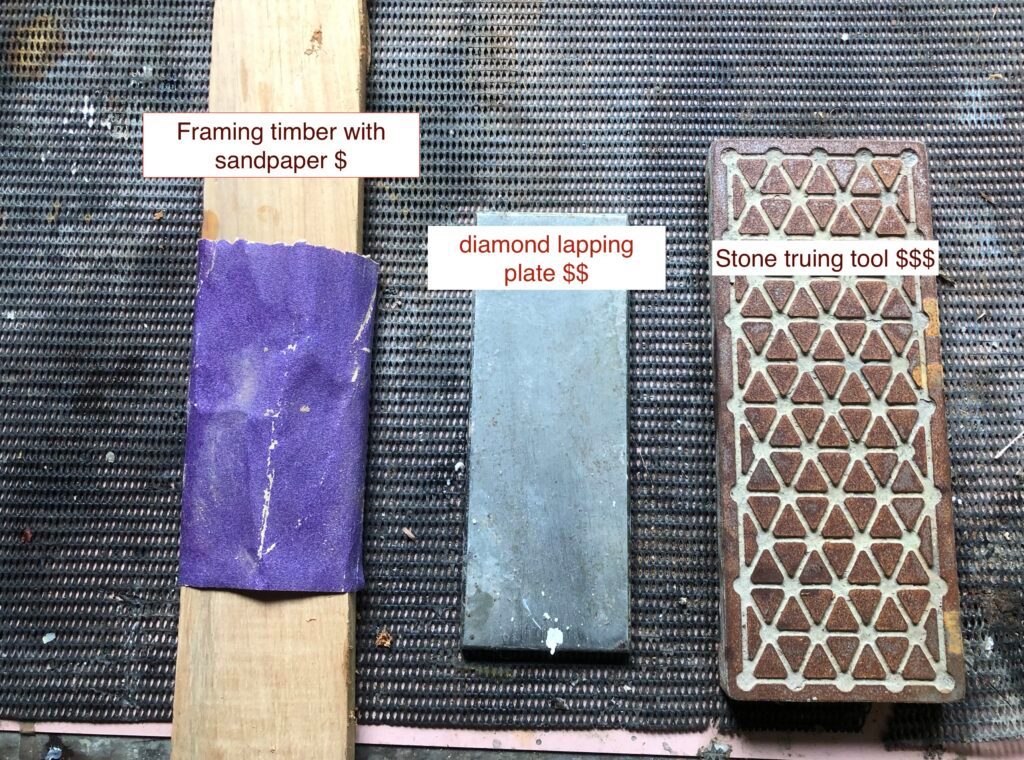 The flatting process
As I mentioned before pre soak the stones, and with a pencil market the surface you want to flatten with a grid like in the picture below.
When all markings have disappeared you know the stone is flat enough.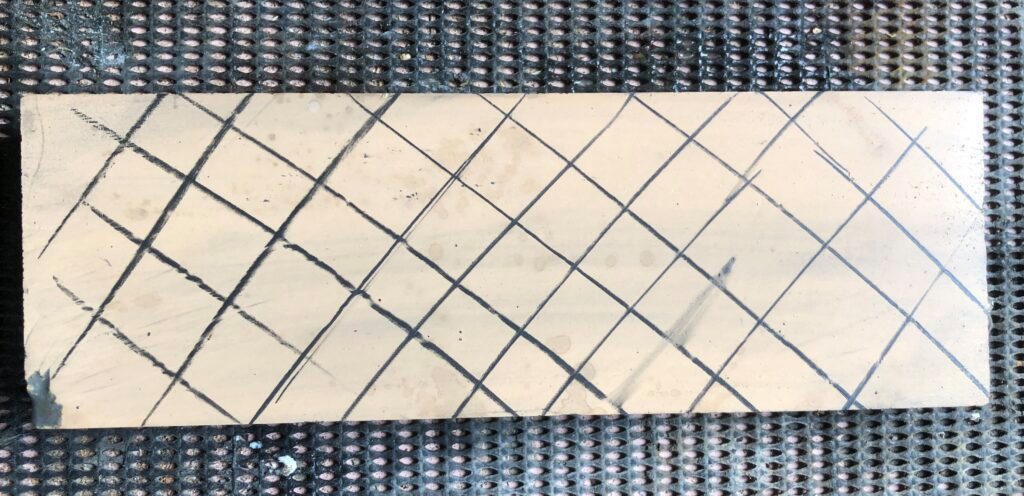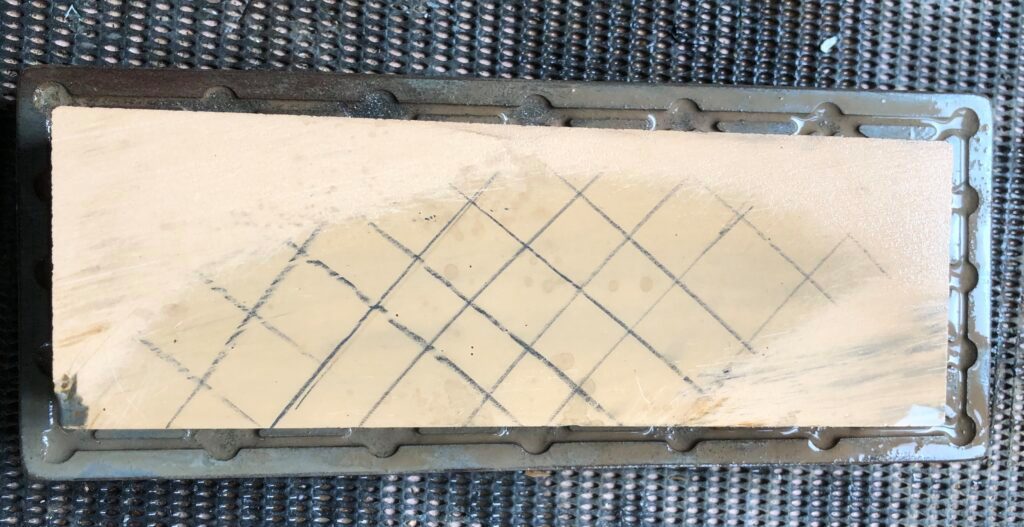 As you can see from this picture sharpening happened in a specific area on the stone.
When your stone is badly dished it would make sense to use a large paver to do the bulk of the work and then move on with grid markings and a finishing solution as discussed here.
Some other care tips;
Always pre soak your stones before use unless they are splash and go type.
Store them dry and don't leave them in water longer than necessary.
our range of sharpening stones https://www.artisanknives.co.nz/product-category/knives-accessories/